COMMERCIAL DISPUTE MEDIATION
If you are involved in a commercial dispute that is not listed below, please feel free to contact Shane McClure to discuss how you can resolve the issue through mediation.With Shane's extensive background in commercial dispute resolution, he will be able to help you.
If you find yourself in a commercial dispute, mediation could be the ideal solution. With mediation, you can communicate with the other party and work towards a mutually acceptable resolution, without the need for court proceedings. At shanemcclure.com.au, Shane McClure is here to help you resolve all types of commercial disputes.
Types of Disputes That Shane McClure Will Mediate
No matter what type of commercial dispute you're dealing with, Shane McClure can help. Here are some of the types of disputes that he can mediate:
Franchise Disputes
Lease Disputes
Partnership Disputes
Shareholder Disputes
Director Disputes
Disputes between Employer and Employee
Disputes between Neighbours
Contract Disputes
Construction Disputes
Corporations Act Disputes
Debt Disputes
Wills and Deceased Estate disputes
Professional Negligence and Professional Indemnity Disputes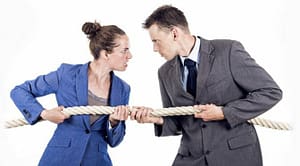 If you don't see your specific dispute listed, don't worry. Contact Shane McClure to discuss how he can assist you in resolving your issue through mediation.
Why Choose Shane McClure for Commercial Dispute Resolution Mediation?
With his extensive background in commercial dispute resolution, Shane McClure has the experience, understanding, and compassion needed to help you reach a resolution. He offers flexible and convenient options for mediation services across Australia, including telephone and video-conferencing.