OUR MISSION: Our mission is to help empower our clients to enjoy life once again. We help make the legal processes as simple and stress-free as possible, allowing you not just to survive the challenges you are facing now, but to use these challenges as a springboard to go on and thrive.
OUR VISION: Our vision is to help people move forward, so they can live stress-free and enjoy life once again. Guided by our Principal, Shane McClure, we help people who are going through a relationship breakdown break free. If you have been charged by the Police, go on and use the experience to thrive. Shane and his team are by the side of our clients every step of the way, until everything gets done for them, from start to finish.
OUR VALUES:
Perseverance: We are what we need to be to serve our clients and help them overcome their challenges. We are bold when we need to be, delicate when we need to be, but always respectful in our pursuit. We do not give up, give in, or quit.
Wisdom: With age comes experience, growth and wisdom, and we use this real-world resilience to translate our life experiences into practical legal advice.
Compassion: We are sensitive, understanding and caring in our service of all people. We actively listen to others, asking questions when we are not clear. We speak courageously on behalf of our clients.
Growth: We enjoy and recognise that we are constantly learning and developing, and we enjoy helping our clients grow through their various stages of life.
Integrity: We are very intentional with what we do. We work hard to understand our clients, and we appreciate our delicate and trustworthy relationship, and we throttle who we work with so we can work intensely with our clients and help them quickly achieve their goals. (Please remember we are very intentional with what we do. We throttle who we work with so we can work intensely. We will work hard to understand you, and help you achieve your goals. We appreciate our delicate and trustworthy relationship.

QUALIFICATIONS AND EDUCATION
B.A., LL.B., Grad Dip L.P., LL.M. (Family Law)
Australian Lawyer and Officer of the Supreme Court of Victoria– Law Institute of Victoria
Master of Laws – Family Law
Family Dispute Resolution Practitioner – Attorney-General's Department
Nationally Accredited Mediator
Shane McClure is the founder and director of Shane McClure Lawyer and Mediator. Shane combines his high level of legal expertise with a strong culture of perseverance, compassion and integrity as he works hard to achieve the positive and cost-effective results his clients desire.
With age comes experience, growth and wisdom. Shane knows what it is like to do it tough. He grew up in a small rural area with his grandparents whilst they worked on construction of a mudbrick house and was often known to be reading by candlelight. Shane has also done his share of big city living, bringing a wealth of hard-won experience to the practice of law. Shane has also felt the devastating impact of separation himself. He therefore has a deep understanding of how intimidating, and saddening separation can feel.
Shane believes that everyone always has choices, and from the moment you meet Shane, you will get a sense of the choices Shane has made, his core values and his commitment to helping empower his clients to grow and enjoy life once again.
Shane specialises in a resolution focused approach, where his clients benefit from moving on with their lives after separation and divorce much sooner. Guided by his wisdom and advice, Shane helps his clients use their hard times, their separation and divorce as a chance to start a new chapter in their life, upskilling themselves, and ensuring they tick off all of their boxes to actually become the person who they have always wanted to be. Shane believes this translates into a more positive future for themselves, and their families and children.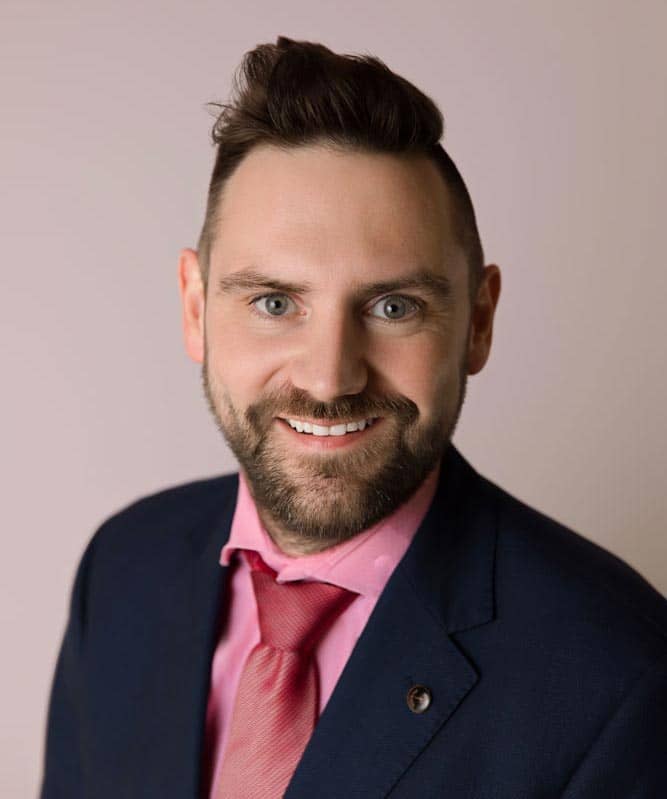 Shane has extensive experience in court appearances, financial agreements, complex property divisions, children's issues, divorce proceedings, as well as de facto and same-sex relationship issues. Shane is also very skilled in the complex relationship between family law, criminal law and intervention orders, often appearing on behalf of his clients in criminal law cases as well, explaining to the court his clients side of the story, because as Shane says, experience, knowledge and advocacy are your best defence.
Shane has much experience in all areas of law, and law practice. Shane is all about building longstanding relationships with people and communities. If you have ever met Shane before, you can be sure he has not forgotten you, and looks forward to catching up with you in the future, sharing more experiences about life and ensuring that you walk away with not only the advice you want, but the advice you need, and with a feeling that you have been listened to, and understood.
Shane is also constantly involved in continuing legal education, emerging trends and new cases and judgements, ensuring that his legal knowledge is continuously developing, and allowing him the ability to constantly upskill those around him in his various daily endeavours.
Always transparent, Shane is also direct when he needs to be, and will not shy over uncomfortable topics with his clients, or with the courts. Shane promotes a less adversarial, less-expensive approach to divorce and separation, being a Family Dispute Resolution Practitioner mediator himself, he will always try to negotiate every matter outside of a courtroom, but will employ the court processes passionately if required.
Shane is a determined, energetic, and inspiring thought leader in the family law space, always working hard to shift the way people experience and move through divorce and separation. Shane champions change and growth, and joining forces with other businesses and support services to bring about positive change and outcomes for all of his clients is what motivates Shane every day. A passion for excellence and to never give up is ingrained into Shane and it drives his commitment to providing personalised attention to every client, guiding them through their options, procedures and paperwork to help them achieve their very best outcome.
When he's not trying to put himself in the shoes of his clients and guide them through the legal jungle, Shane is also a fitness enthusiast, and also enjoys spending time with his young family and trying to pass on some of his life experience in the great outdoors.